Posted: Saturday 1st of December 2012
Facebook style Like / Unlike or Delete posts using Ajax, Jquery and PHP
This tutorial teaches you how to create Facebook style of Like, Unlike or Delete comments or posts buttons using Ajax, Jquery and PHP.
For demonstration purpose and to avoid users log in or authentication, the IP Addresses of users are used to identify each user. You can replace these IP Addresses with a session variable if you wish.
This tutorial gives you an insight on how these things are done.
To install the system on your server, simply follow the three steps given in the README.txt file upon downloading and extracting the zipped file to your system.
To see the script in action, please click on the demo button below and download if you like what you see.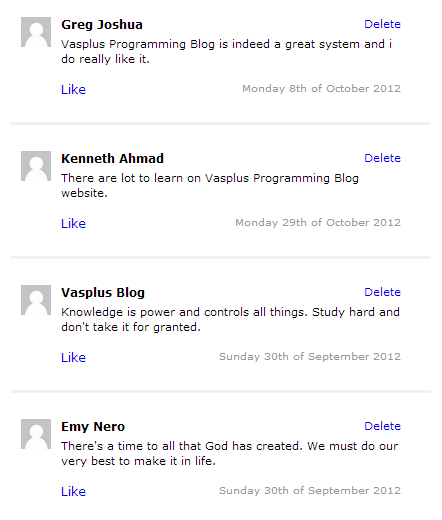 That's it guys...