Posted: Wednesday 15th of September 2021
Convert HTML to MS Word Document using PHP
This tutorial teaches you how to convert html content in an easy way to Microsoft Word document using php

The tutorial is beneficial to as many who may have designed an application that requires downloading some content in Microsoft Word format.

There are two main pages created in this tutorial namely the index.php page which is made up of html form and the export.php page which contains the php codes that converts the data sent from the index.php page into a Microsoft Word document.

The script is very easy to understand and customize with programming code comments to ease usability.

To see the system in action, please click on the Live Demo button below and click on the Download button to download the script if you like it.

Thank You!
The Vasplus Team.
Sample Screen Shot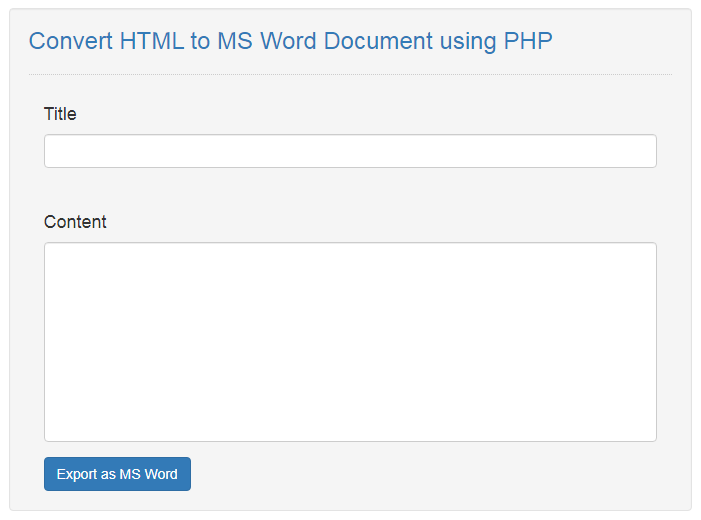 That's it guys...