Posted: Tuesday 1st of January 2013
Dynamically Add Form Input Boxes and Submit using Ajax, Jquery and PHP
This tutorial teaches you how to dynamically add form inputs to or remove form inputs from your application using Ajax, Jquery and PHP.
There are situations where you may need to build an application that may require the features of allowing the users of your system to dynamically add or remove form input boxes to/from your application before certain tasks can be accomplished.
This tutorial brings an end to such problems.
The system is very easy to understand and customize with proper programming codes comments.
To install the system on your server, simply download the zipped folder containing the required files, extract it to your system and open the file named README.txt and follow the three steps instructions given in that file.
To see the script in action, please click on the demo button below and download if you like what you see.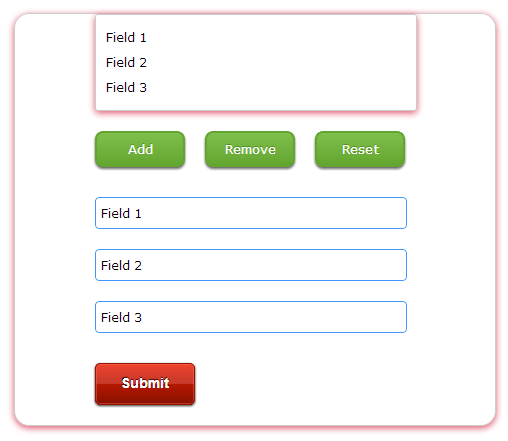 That's it guys...