Posted: Saturday 8th of December 2012
Pure CSS Drop-Down Menu
This tutorial teaches you how to create pure CSS drop-down menu without the need for JavaScript.
The script is very easy to understand as it only contains few lines of CSS and HTML codes.
To install the system on your server, just download the zipped folder containing two files which are index.php and styles.css and then extract the folder to your system or your server.
Locate the folder containing these two files via your web browser and you are done.
To see the script in action, please click on the demo button below and download if you like what you see.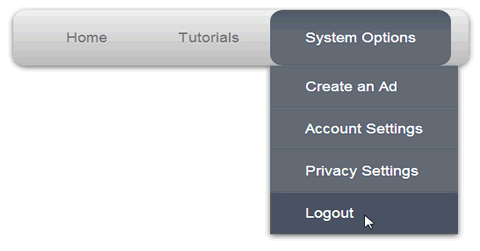 That's it guys...