Posted: Friday 28th of September 2012
Wall Script Version 3.0 - Updated
This is Version 3.0 of vasPLUS Programming Blog Wall Script written in PHP, Jquery, Ajax, MySql database and the script is free and available for users to download.
To install the system on your server after you must have downloaded the zipped folder containing the required files, extract the zipped file to your system and then open a file named README.txt and follow the installation steps given in that file.
To see the system in action, please click on the Live Demo button below and download the script if you like what you see.
Wall Script Version 8.0 is available
HERE
for sale.
Your feed backs are highly welcomed...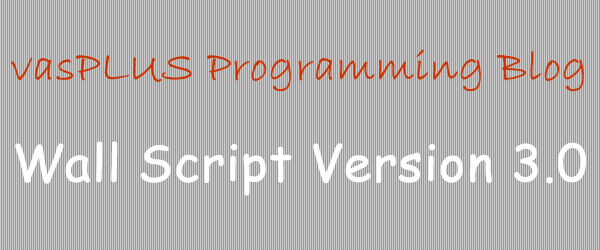 That's it guys...