Posted: Wednesday 2nd of January 2013
Facebook and LinkedIn Style Fetch URL Data Using Ajax, jQuery, PHP and CURL
This tutorial helps and teaches you how to build a simple but powerful system that can be able to fetch or extract the content of any given internal or external website URL with ease using Ajax, jquery, PHP and CURL.
These contents are the title of the associated page, the description of the page and all the images associated with that page with the option of selected a desired image that best describes the fetched or extracted contents.
PHP curl has been used in this tutorial to fetch the internal/external page content as a string.
PHP Dom-document object has been used to extract the meta title and description fields.
PHP preg_match_all function has been used to fetch all the images associated with the targeted page.
This tutorial has been written in a way that any one should easily understand and customize without difficulties with the use of proper programming codes comments to ease usability.
To install the system on your server, simply download the zipped folder containing the required files, extract it to your system and open the file named README.txt and follow the three steps instructions given in that file.
To see the script in action, please click on the demo button below and download if you like what you see.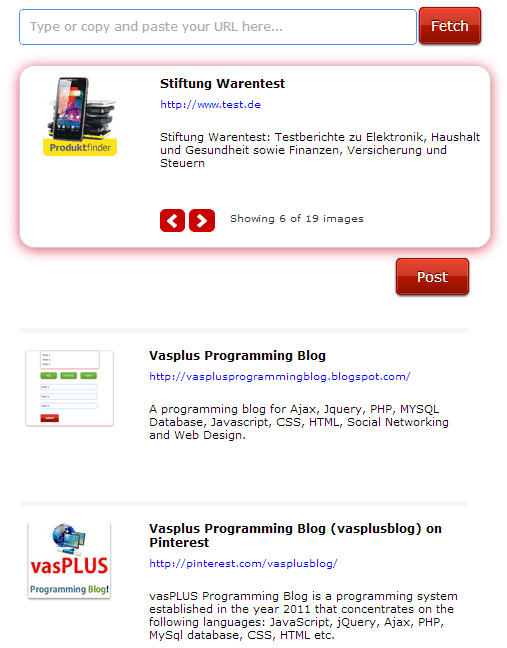 That's it guys...