Posted: Friday 7th of December 2012
Facebook style expand collapsed comments using Ajax, jquery and PHP
This tutorial teaches you how to create Facebook style of expanding collapsed comments using Ajax, jquery and PHP.
The script has been written in a way that any one can easily understand and customize.
To install the system on your server, simply download the zipped folder, extract it to your machine and follow the three steps instruction given in the README.txt file.
To see the script in action, please click on the demo button below and download if you like what you see.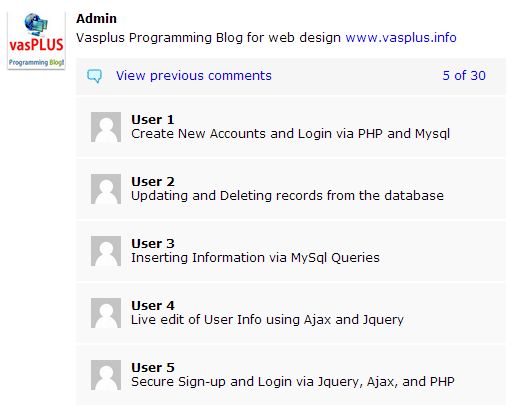 That's it guys...