Posted: Saturday 1st of December 2012
Animated Pagination using Ajax, Jquery and PHP
This tutorial teaches you how to create an animated pagination with the help of Ajax, Jquery and PHP without having to refresh your website page.
It is a very simple to understand scripts as it only has few lines of codes.
To install the system on your server, just download the zipped file, extract it to your system and follow the 3 steps given in the README.txt file.
To see the script in action, please click on the demo button below and download if you like what you see.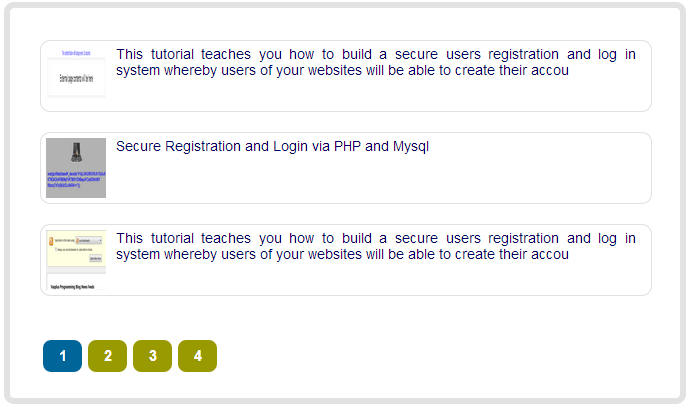 That's it guys...