Posted: Wednesday 31st of October 2012
Comment System Using Ajax, Jquery and PHP
This tutorial teaches you how to build a Simple and User Friendly Comment System whereby users on your websites can leave comments on updates or other information as you wish.
This powerful comment system supports all latest browsers and programming languages used are PHP, Ajax and Jquery.
The script is very easy to understand and customize. Just follow the instructions given in the README.txt File to install the system.
To see the script in action, simply click on the Demo button below and download the source code if you like what you see.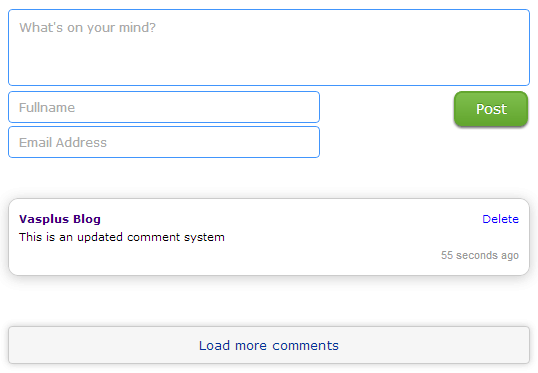 That's it guys...