Posted: Monday 29th of October 2012
Send Email with Cc, Bcc and File Attachment via PHP
This tutorial teaches you how to send email messages to multiple users or friends with files attachment through PHP.
File attachments are in MIME format and the script is written in a way that any one can understand and customize.
To see the demonstration interface for the mailer, please click on the demo button below and download if you like what you see.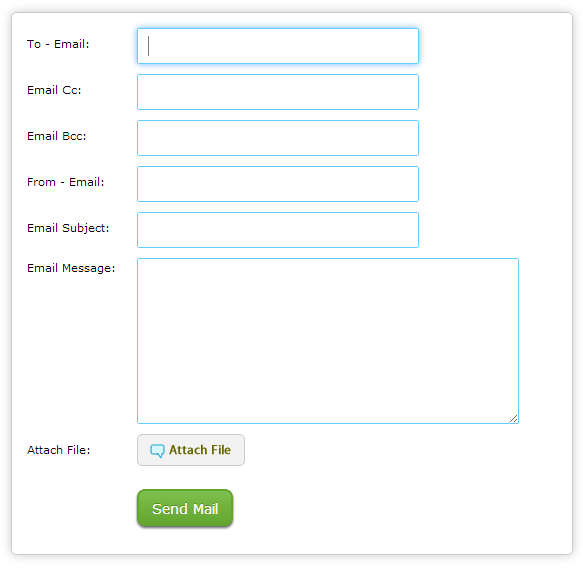 That's it guys...