Posted: Thursday 11th of October 2012
Load External Page Contents or Load Contents from Database via Jquery, Ajax and PHP
This tutorial teaches you how to load an external page contents or dynamically display contents from the database through the help of Jquery, Ajax and PHP.
With this tutorial, you can load all your external page contents from the database with a click of a button and much more.
The script is written in a way that any one can easily understand and customize.
To see the script in action, please click on the demo button below and download if you like what you see..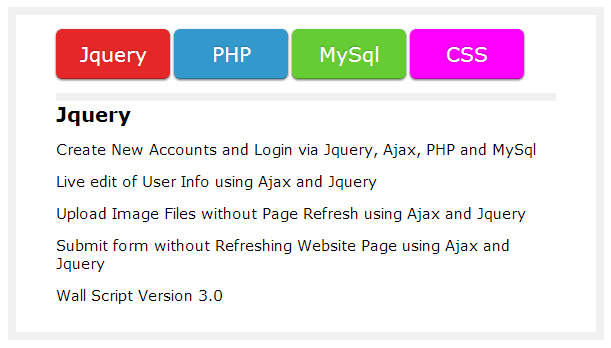 That's it guys...