Posted: Friday 1st of February 2013
Follow and Unfollow Application similar to Twitter using Ajax, Jquery and PHP
This tutorial teaches you how a create a Twitter style of Follow and Un-follow Application with the help of Ajax, Jquery and PHP.
A user of Vasplus Programming Blog requested that we should improve our existing or old Follow and Un-follow Application to use sessions for users identification instead of the old style that uses the IP Addresses of the users to identify them.
This is a very simple to understand application that gives you the basics of how to implement this kind of systems with good programming code comments to ease usability.
To install the system on your server, please download the zipped folder containing the required files, extract it to your system then, open the file named README.txt and follow the three steps instructions given in that file.
To see the script in action, please click on the demo button below and download if you like what you see.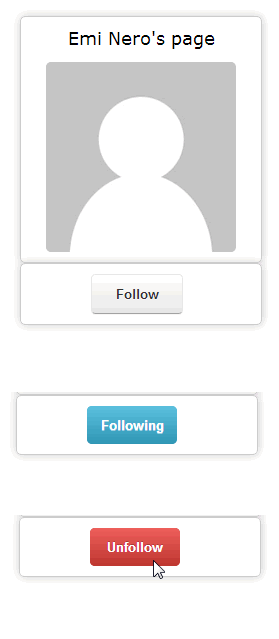 That's it guys...