Posted: Wednesday 5th of December 2012
Post to any wall on Facebook using Ajax, Jquery and PHP
This tutorial helps and teaches you how to reqularly post status updates from your systems or personal websites to your Facebook wall or the walls of your Facebook friends via Ajax, Jquery and the power of PHP.
The system gives you or your website users the option or the ability to establish connection between your website and Facebook before status updates can be posted.
The system does not work on a local machine or localhost as it has to do with Facebook which is on a remote server and its very easy to understand and customize.
To install the system on your server, simply download the zipped folder, extract it to your machine and follow the four steps given in the README.txt file.
To see the script in action, please click on the demo button below and download if you like what you see.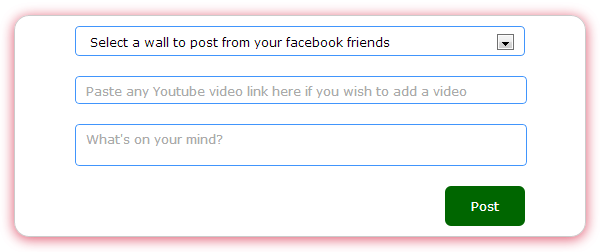 That's it guys...